Yin for New Beginnings – 30 Minutes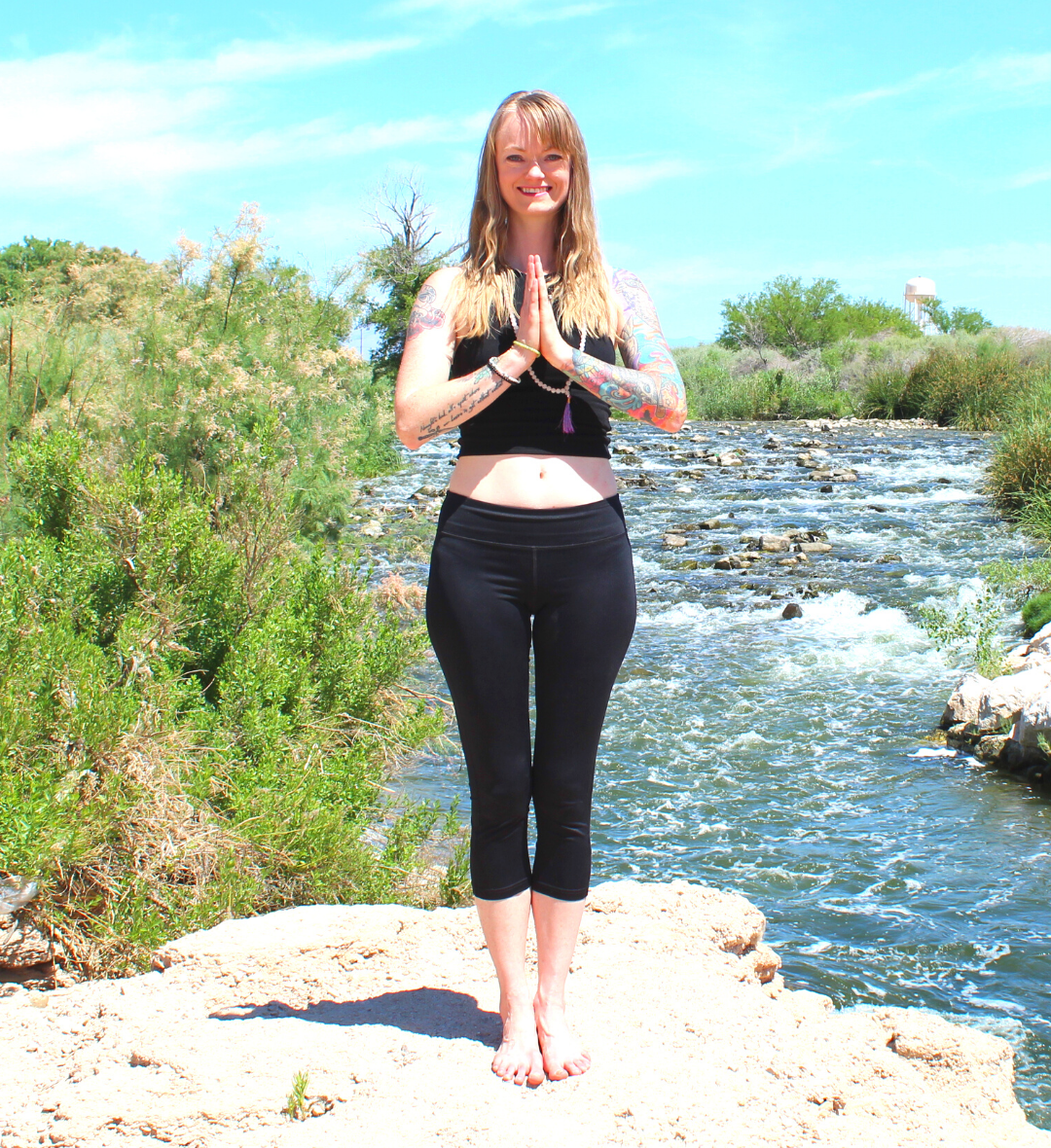 Celebrating Winter Solstice, inviting in light and new experiences, let's relax, restore, and practice some yin together!
Yin for New Beginnings
~ 30 minutes
As I upload this new class on Winter Solstice of 2020, along with the Great Conjunction of Jupiter and Saturn, I find myself very reflective and hopeful for the future.
This Grand Conjunction that started on Dec. 21, 2020 has been described as a spiritual shift that brings us into the New Age of Aquarius, which brings individual freedom, personal sovereignty, and choice back to the individual.
I don't know about you, but whether I believe in astrology or not, I can definitely see that the world is shifting into this frequency of finding the self, the Atman, the highest self, the Observer, the Seer, the soul. 2020 challenged the entire species in so many ways. Challenging our belief systems, questioning authority, holding each other accountable, social responsibility, and lots of time sitting alone. With ourselves. Asking questions, feeling feelings, processing trauma and grief, and just downright being in our humanness.
And I see this work continuing. And as a seeker and sovereign being, it is my dharma to continue to share my experience with others that they might also find their true self so they may live their best lives.
Please, enjoy this new Yin class, Yin for New Beginnings. As we celebrate this Winter Solstice, or any time you are facing a new beginning in your life, I implore you to invite light in, allow love to flow through your heart space, and graciously accept new beginnings. This could be as massive a shift as inviting in your dharma, your purpose, and shifting into the 5d of this new Age of Aquarius, or simply starting your day over, and inviting in a new perspective.
Enjoy this 30 minute yin class!