For the Sleepy – 15 Min. Yoga & Meditation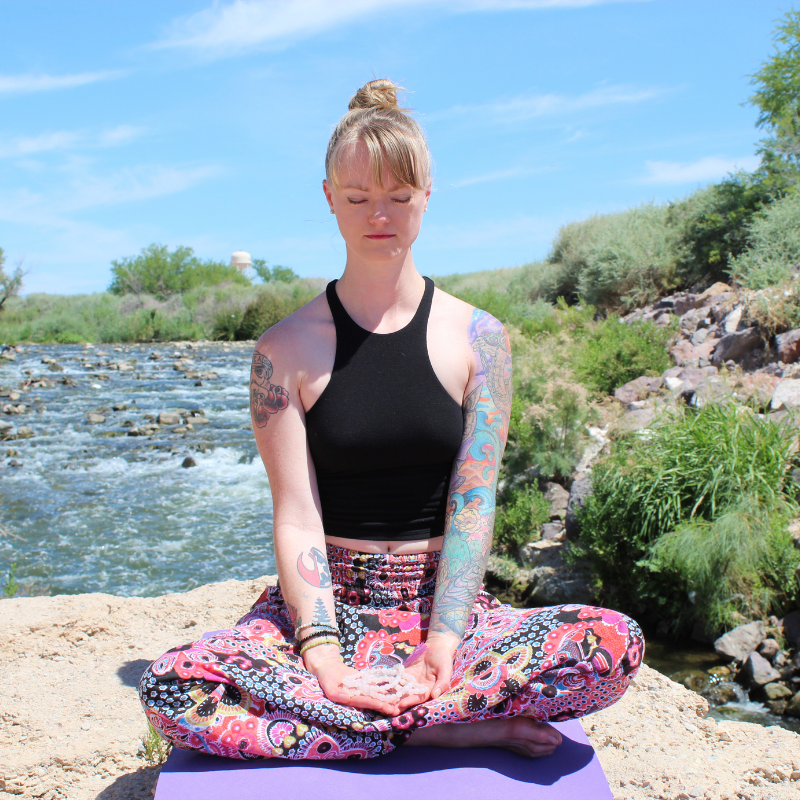 Mornings are quite a humorous stereotype in the US. Hit snooze 18 times, eventually drag yourself to the coffee pot, suffer through showering and getting ready…well let's turn this around with just a teeny bit of yoga!
Yoga For The Sleepy
~ 15 Minute Yoga & Meditation
Yoga does not always have to look like a 60-75 minute class at a studio. 15 minutes of yoga and meditation at home is plenty to get you connected to your inner self so you can get some more peace in your life.
This class is for the sleepy. Sometimes it's hard to get going in the morning! But no rush here, you can even do this practice in bed. We'll start with a 5 minute meditation and then move into some slow flowing movements to wake up your body mindfully. So take your time, enjoy it, no rush here today!