COVID-19 Quarantine – Week 8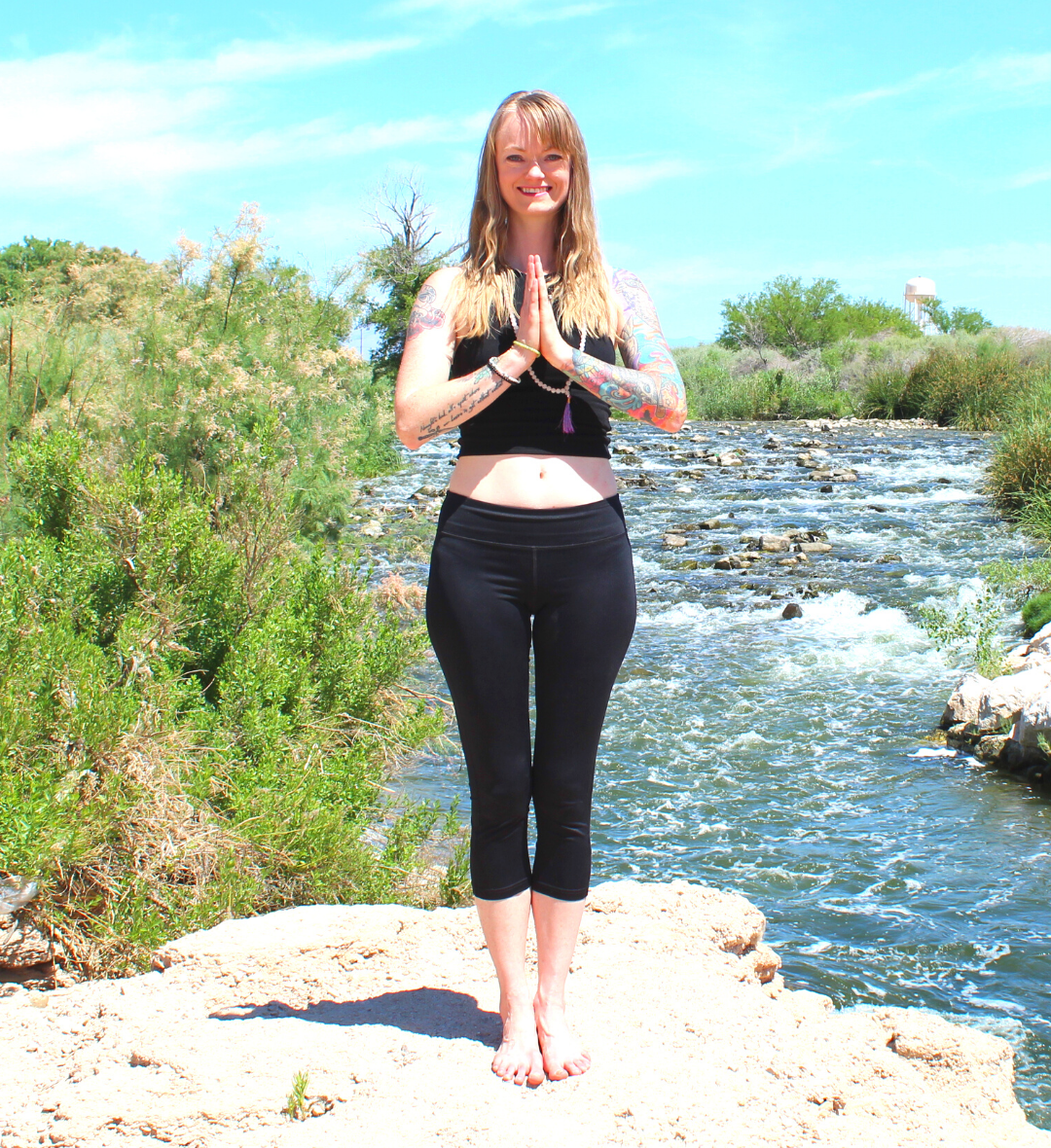 "Hope! Hope is my prayer, my anthem, my mantra, my solace. Today only."
Sunday, May 3rd, 2020 – Day 47
We are almost done with yoga teacher training, only two days left. All we are doing is teaching our final classes on Monday and Tuesday. It's definitely bittersweet, as I assumed it would be. I am nervous for the future because there is still so much to learn, but I know I have enough to teach people. I'm trying not to overthink the future and just let it be. I will need to continue practicing daily and teaching just the same, as much as I can just to get the practice in. May need to dig in and look at ego…
Monday, May 4th 2020 – Day 48 – Star Wars Day!
Today is the first day of our yoga finals! I took the written test last night and I know I did fine. Two classes tonight and two classes tomorrow. I am nervous but I'm also feeling okay with it. We haven't taught a whole class before, that will be a new challenge. After tomorrow, I will be a certified yoga teacher. I have been manifesting this for years! Thank you, God, for this opportunity and I hope it allows me to share this with others that want to follow this path.
Later on…
Also baby Michael was born today! So happy for Blake and Cassie and for my fourth niece / nephew!!
Thursday, May 7th, 2020 – Day 51
I am officially a 200-hour certified yoga teacher! =) We graduated on Tuesday, May 5th 2020. We were able to go into the studio to teach our final classes, then we had a sharing circle ceremony, and it was all so amazing. We are having a pool party here at the house on Saturday as well for all the classmates. It's strange, it doesn't really feel like quarantine anymore honestly. Everyone is getting to go outside more to visit friends and family in small, safe groups. There are still so many unknowns when it comes to this virus. News coming from everywhere and nowhere. The internet has finally caught up and allowed everyone a voice an opinion and outlet. You no longer have to wait to be discovered or hope you can appear on the news, all you need is some time and a very little bit of technical ability.
I still don't know what the world will look like. We've been in quarantine for a month-and-a-half now. I don't know when, how, where, if ever I'll be teaching yoga. I have to see if I can muster the strength and courage and energy to commit myself to continue teaching online.
Would it be overkill to try to teach daily? It would have to be at a different time every day depending on work. I want to seclude into website building and blogging, but that won't make me a better teacher.
Later on in the afternoon…
Should I look at frustration, negativity, bad energy, anything negative as something I should just get rid of in my life because life is too short so why bother?
Friday, May 8th, 2020 – Day 52
I'm not sure when we'll be able to say this is over. Salons and restaurants are opening back up this weekend with quite strict rules. So it feels a bit like a homecoming but also not, because things will never be the same. Well maybe not ever, I'm not sure. This seems so huge that I feel certain people will travel with masks on or wash hands more frequently for a while. I'm hoping more people found they loved spending time alone. That they love doing puzzles with their family. That they hate their job and have decided not to go back. That they aren't happy in that relationship. That they ARE happy in that relationship. I'm just over here hoping for gratitude, compassion, awakenings, peace, brotherhood, spirituality, meditation, yoga. For quiet times alone in nature. For bliss. Pure, unadulterated bliss. (I think I just quoted Wicked…someone help! Haha!).
I have hope for humanity even if this positivity is sickeningly sweet and seemingly naive. That may be the way it is perceived, however, can it really be naive if I personally experienced the opposite of all of these? If I have suffered at the hands of ego and mental illness? No, this is a choice I am making. I have seen pure bliss. I have experienced samadhi, in blips of time. In little excerpts of my life. This exquisite joy is achievable by all. No…attainable. There's nothing to achieve for it lies within. There are only blockages to be removed. And there is no right way down this path, you just begin. You just start to seek. Sit quiet for 1 minute and breathe. Then two, then five. Move and become one with the body for 5 minutes. Then 10, then 30. Say one prayer. Then eventually say them with every breath and movement, as you are one and eternally connected.
Hope! Hope is my prayer, my anthem, my mantra, my solace. Today only.
Saturday, May 9th 2020 – Day 53
I'm not sure if it makes sense to count the quarantine days anymore since we're in Phase 1 of reopening everything. It feels to me like everyone will just move right back into acting like everything is fine. Like we'll just go right back to the way things were.
I feel eternally grateful for having awakened. Everything that happens is never jolting. I feel at peace 95% of the time, and when I do not I usually know where to look having had some years experience of practice now. So in a way, nothing has really changed for me with the quarantine. Others who have already been dragged through the mud (I dragged myself, to be clear!) will fully understand my highs and lows aren't as high and low as they used to be. Everything is coming into balance, and it remains in balance as I stay the course.
Having just finished yoga teacher training I am feeling more inspired than ever to stay on the spiritual path and to share it with others. My pride and ego will remain a challenge as I am already finding myself worried if people will show up to my yoga classes, my workshops, my retreats. I will have to continue to battle this as I just show up and do God's work and let him remain in charge of the result.