Hello dear mama, and welcome to week 51 of your pregnancy journey, and yoga practice!
Weekly Pregnancy/Baby Update
As you come to the end of the 4th trimester, check back in with your hormonal/emotional state. Especially if breastfeeding, women's hormones continue to change throughout many months postpartum.
Bird dog – Dandayamana Bharmanasana
Time to add some movement! Find your table top position. Engage and stabilize your core. Extend one arm out in front, and opposite leg behind you. Inhale here, and exhale as you pull the arm and leg together near your belly. Repeat 5 times each side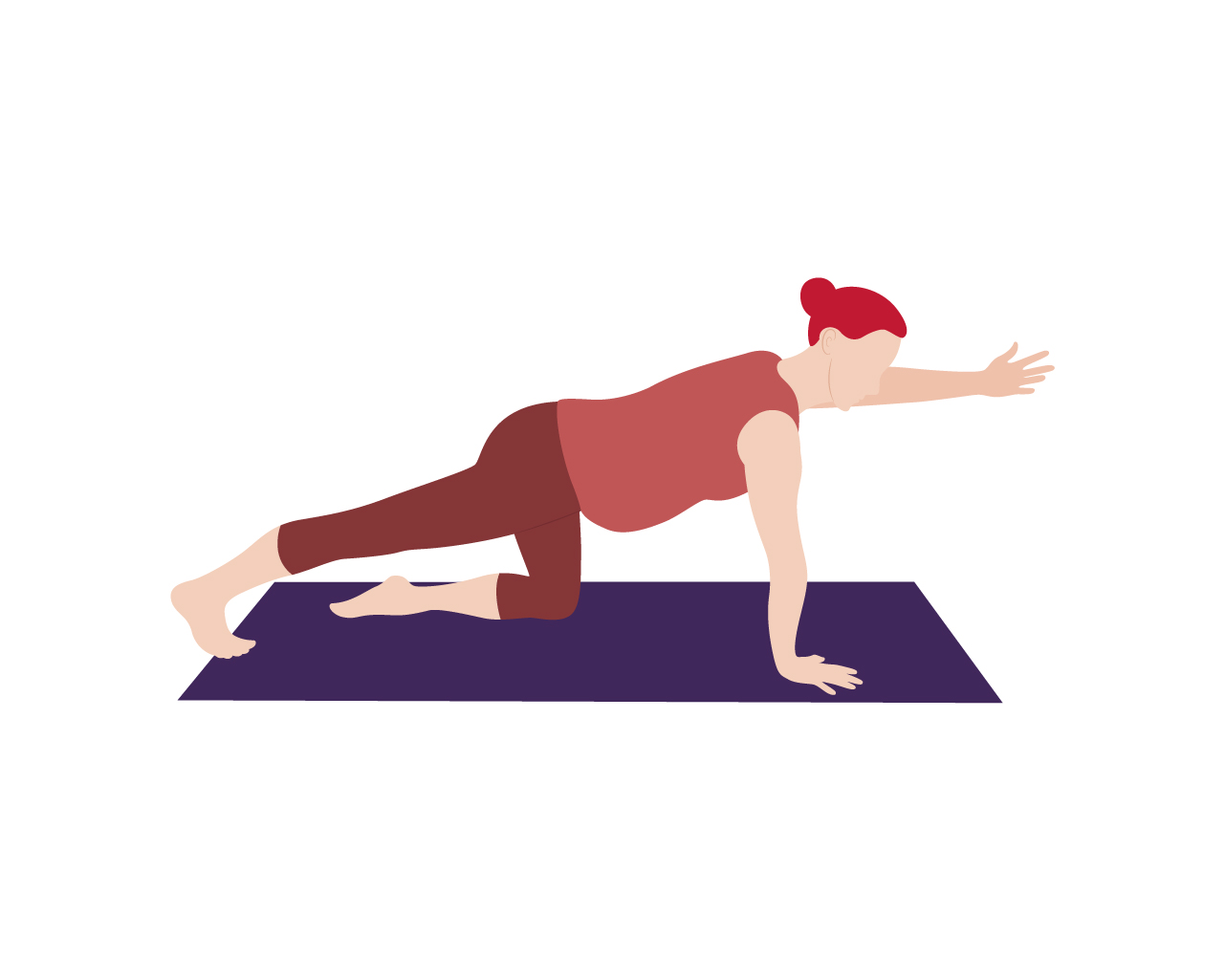 This flow is short, easy (all on our mat, no standing postures), and a good introduction back into your practice after having been postpartum for about 2 months! Welcome back! This class is made for during pregnancy, but is appropriate for postpartum as well. (You may adapt any of my prenatal yoga classes into postpartum classes, and stay tuned for postpartum classes!).
*I am constantly updating recommended classes as I add more yoga classes to my YouTube library! Check back often for updates!
**Every body, woman, practice, and pregnancy is different. If the suggested class for this week does not suit you this week for any reason, please feel free to look for a different one on my YouTube channel. Trust your body and listen to your birth team!
What has been the hardest part about the immediate postpartum period? Can you allow yourself to be in the emotional, hard times? Are you in acceptance of the full motherhood experience?
Please feel free to share your responses below, so we can all help each other on this journey!