Hello dear mama, and welcome to week 41 of your pregnancy journey, and yoga practice!
Weekly Pregnancy/Baby Update
Are you still pregnant…? Did you know this is VERY common? In fact, most first time mothers go past their estimated due date and well into week 41.
Yogi Squat – Malasana
, Anjali Mudra
We visit yogi squat again as you begin to invite your baby earth side. Take hip opening postures often to support baby coming down into your pelvis.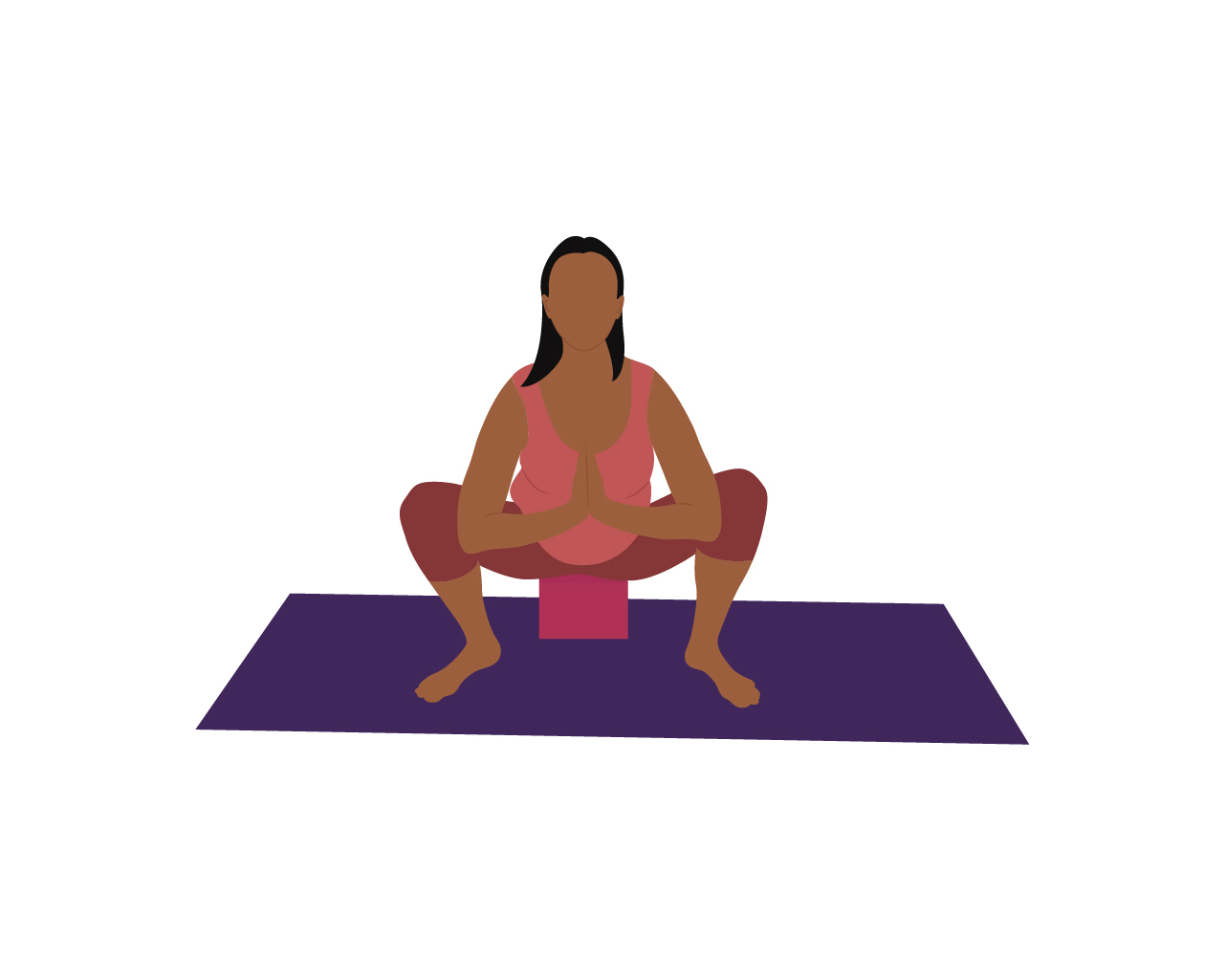 Yoga means union, and this meditation will help unite you with your baby, and the two of you to the consciousness of the world. Connecting in meditation to your baby while in the womb can help you with your bond, by quieting the inner critic voices, and amplifying your intuition. Our crown chakra is our most divine energy center, our bridge to the universe, to God/Goddess, higher power, consciousness – whatever you call it! This is where and how we connect with that highest being, and all other souls. Listen to this 10 minute pregnancy meditation whenever you need to slow down, breathe, forget about all the hustle and bustle of life and just bond with your baby.
*I am constantly updating recommended classes as I add more yoga classes to my YouTube library! Check back often for updates!
**Every body, woman, practice, and pregnancy is different. If the suggested class for this week does not suit you this week for any reason, please feel free to look for a different one on my YouTube channel. Trust your body and listen to your birth team!
As you and your baby prepare to lift the veil of your birth experience, take some time to connect with them. Go deep within, this experience belongs to the two of you. What messages are coming forth? What thoughts and feelings do you have?
Please feel free to share your responses below, so we can all help each other on this journey!