Hello dear mama, and welcome to week 34 of your pregnancy journey, and yoga practice!
Weekly Pregnancy/Baby Update
Only 6(ish) weeks to go! Baby's lungs are fully mature and they are starting to fatten up. Baby is likely in their birthing position by now, ideally head down, although breech births are possible.
Five pointed star – Utthita Tadasana
Challenge yourself with 5 pointed star to goddess squats (see next week). This posture brings power, focus, stability, and helps prepare your hips and legs for the work of labor.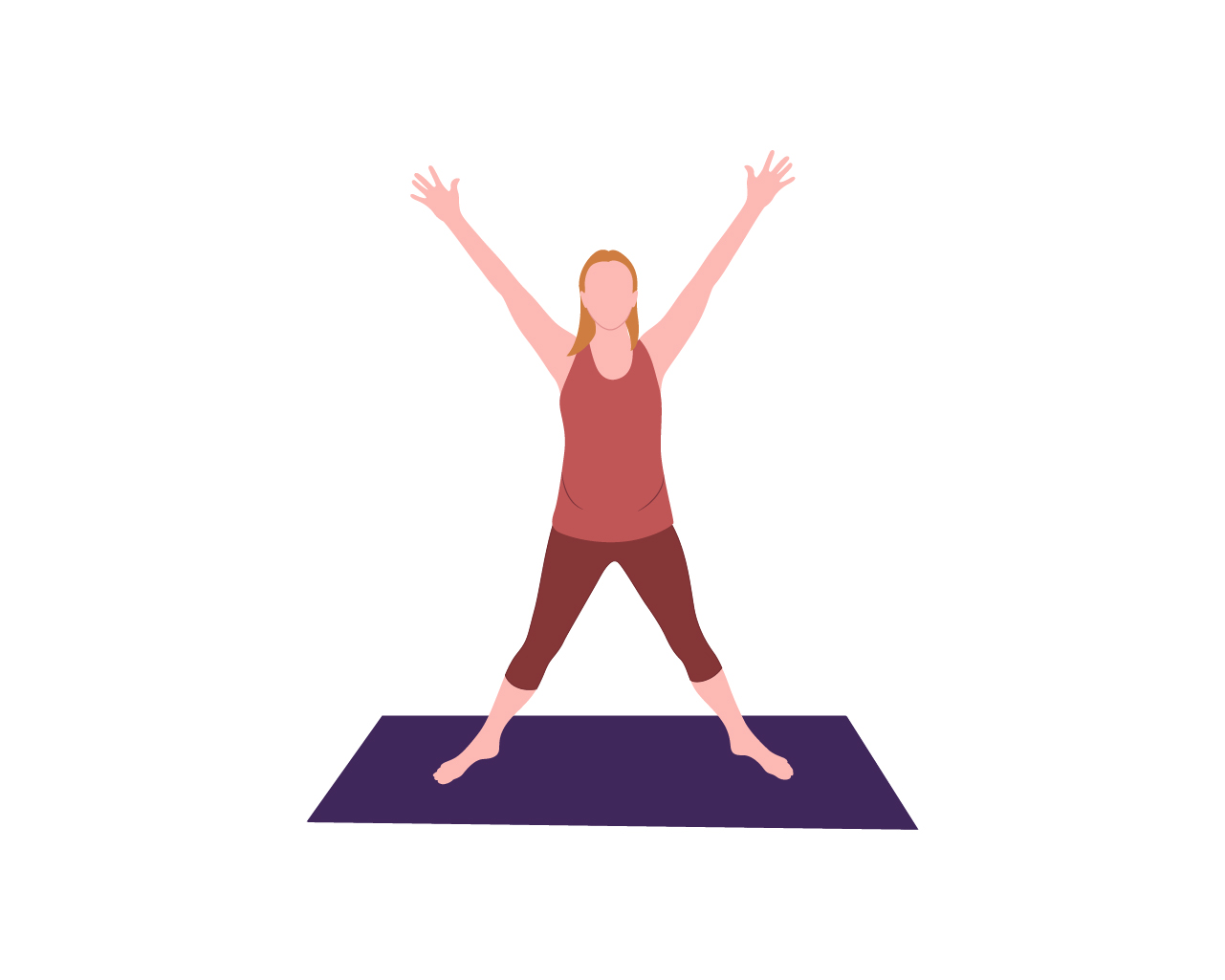 Hello mama! Hopefully this meditation finds you in a place of peace – of knowing you and your baby are safe. If you are here for reassurance, I am here to offer it. Pregnancy can be very scary – so many things to think about, so many actions to consider. You not only have to take care of yourself, but you have to take care of the new soul inside your womb as well! No pressure, right? Rest assured that your baby is safe and secure in your body. Your body knows how to protect your baby – science, natrue, and spirit all made this so. If you're feeling disconnected to your body, disconnected to your baby, unsafe in your body, insecure in your new and changing body – listen to these affirmations daily to ease your fears! You're doing this!!
*I am constantly updating recommended classes as I add more yoga classes to my YouTube library! Check back often for updates!
**Every body, woman, practice, and pregnancy is different. If the suggested class for this week does not suit you this week for any reason, please feel free to look for a different one on my YouTube channel. Trust your body and listen to your birth team!
Explore your inner landscape surrounding birth. What beliefs and ideas come from your culture? What comes from your religious or spiritual upbringing? What comes from your parents? What comes from your own birth story?
Please feel free to share your responses below, so we can all help each other on this journey!