Yoga instructor, Meditator, Soul Finder, Sovereign Being
My first experience with yoga involved stumbling into a meditation meeting back in 2013, and I was hooked. Soon thereafter a friend taught me an asana class in my living room. Hooked again! I began to tote around Las Vegas, checking out as many studios and classes as I could, trying all the different styles of yoga. Ashtanga and Yin are my true loves and are the center of my personal home practice.
In 2017, a friend implored that I take the TRY (Trauma Recovery Yoga) training. Upon completion, I taught to high-risk youth at elementary schools across the valley. This was life-changing and opened the door to my true passion and calling to share the yogic path with as many people as I can. I completed two 200 hour Yoga Teacher Training programs with Mojave Yoga Collective in 2020.
The spiritual way of life came to me out of pure desperation for change after a tumultuous and addicted decade. All 8 limbs speak to me and guide me on my path to constantly connect with God, my soul, my highest self, higher power, the collective consciousness…call it what you want, we're having a love affair. I'll sit in deep meditation and shadow work with you then laugh (loudly) while falling out of tree pose, because life is all about balance. I believe we are the universe and the universe is us. I love all things space, most emphatically my dog Artemis, named after the new and coming moon missions. Oh, and Star Wars…of course! That's why they call me Chewbecca!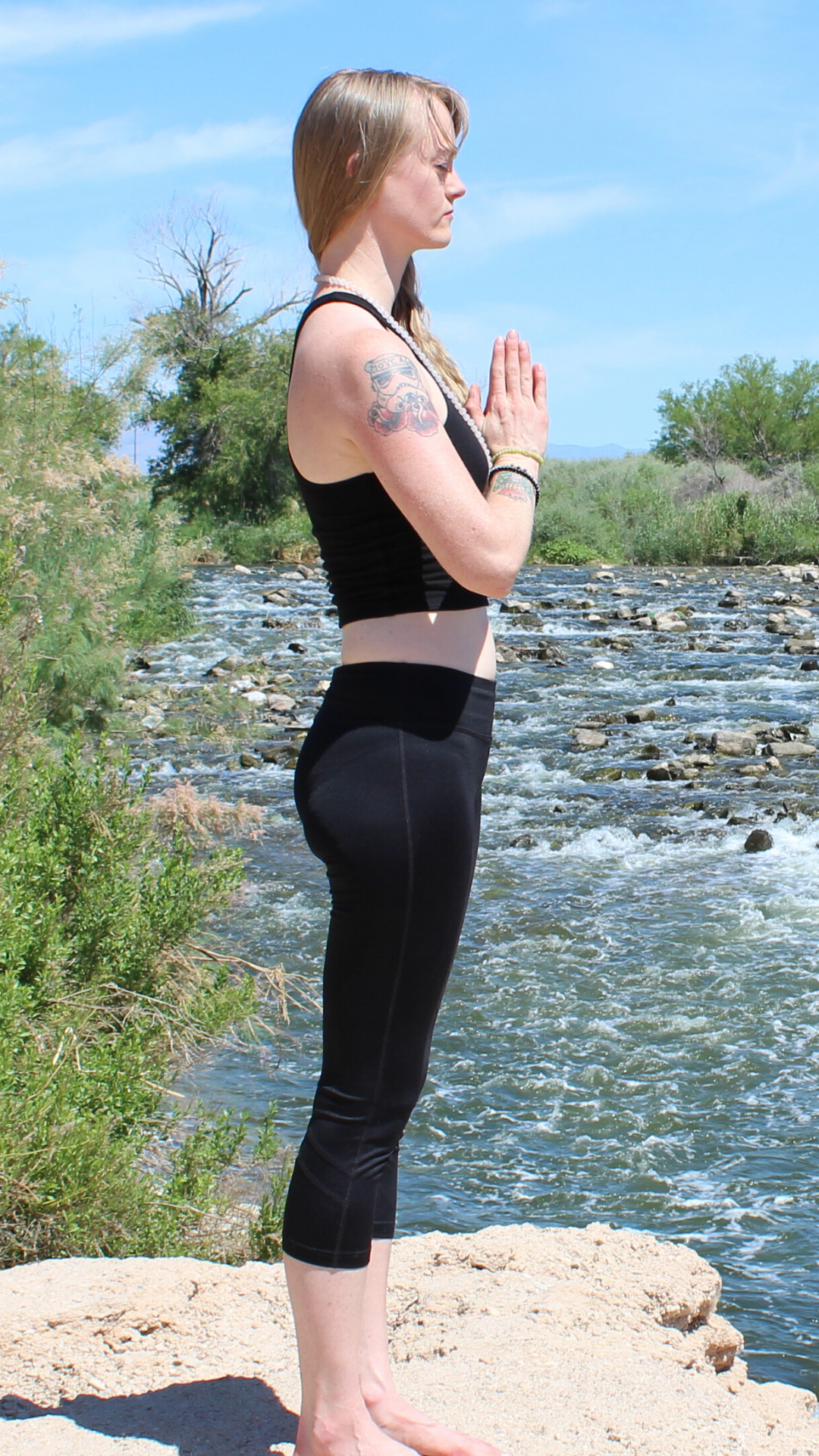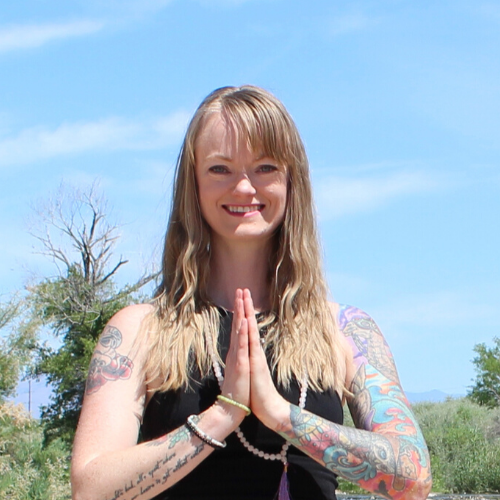 My personal dream is to create a life of freedom, fulfillment, and joy, of which yoga is the center. My collective dream is to share what I experience and learn along the way with YOU so that, if our paths do happen to cross, we can find ourselves together.
Yogash citta vrtti nirodha
Sutra 1.2 ~ The restraint of the modification of the mind-stuff is Yoga.
I'm pretty obsessed with the practice of the restraint of the modifications of the mind-stuff. I stumbled upon meditation in 2013 as I was going through a massive life shift and it changed my whole perspective on the world. Then I stumbled upon yoga asana. The entire path of the 8 limbs of yoga has engulfed me ever since! My practice involves daily meditation, regular asana, and lots and lots of self-study, work, and growth. You might call me a growth-junkie. I love sharing this spiritual practice with others who seek the peace I have found. Let's grow together!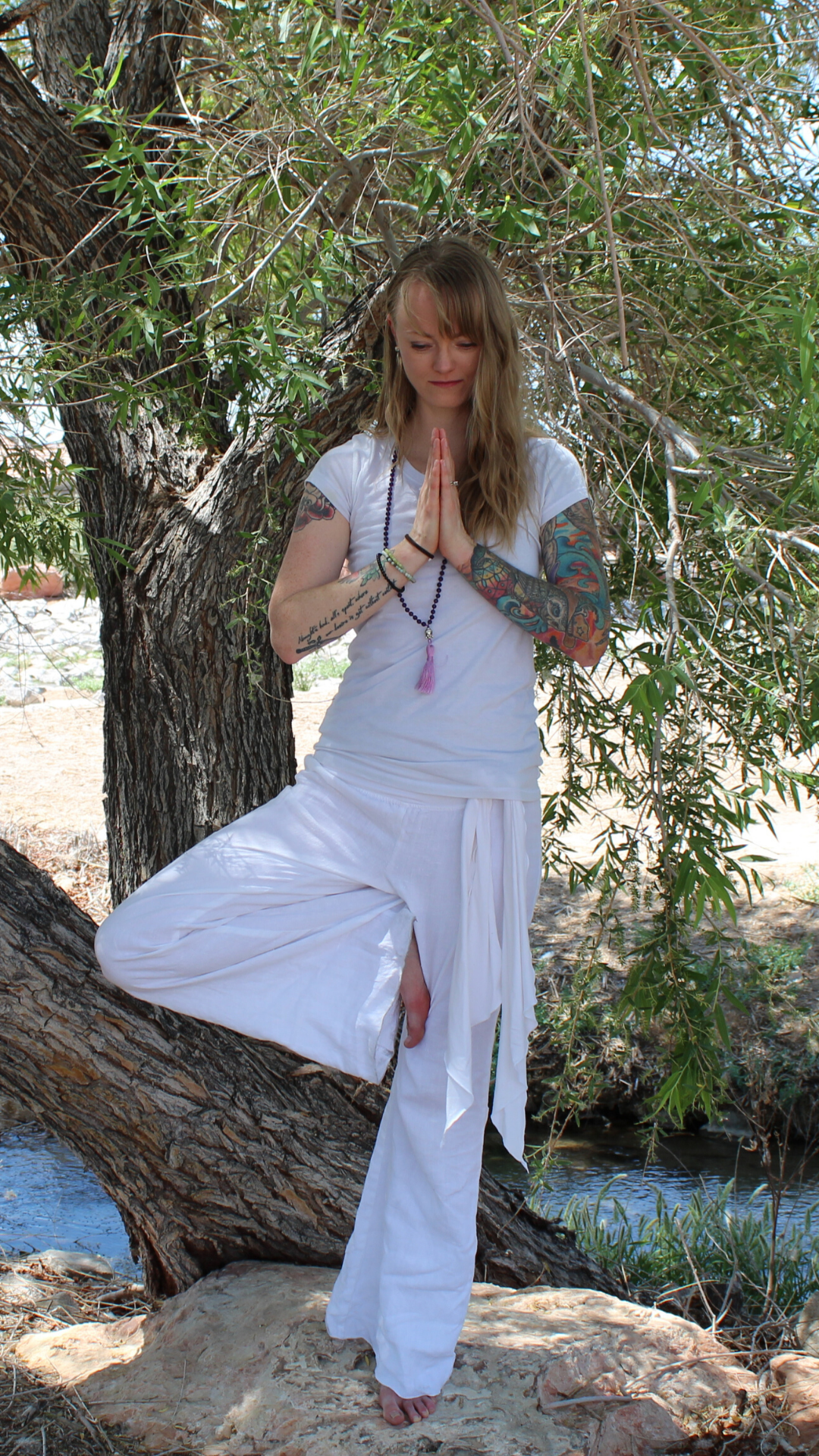 We tend to teach what we like and what we know! Here are a few of my favorite classes from my channel.