Teaching My First Yoga Class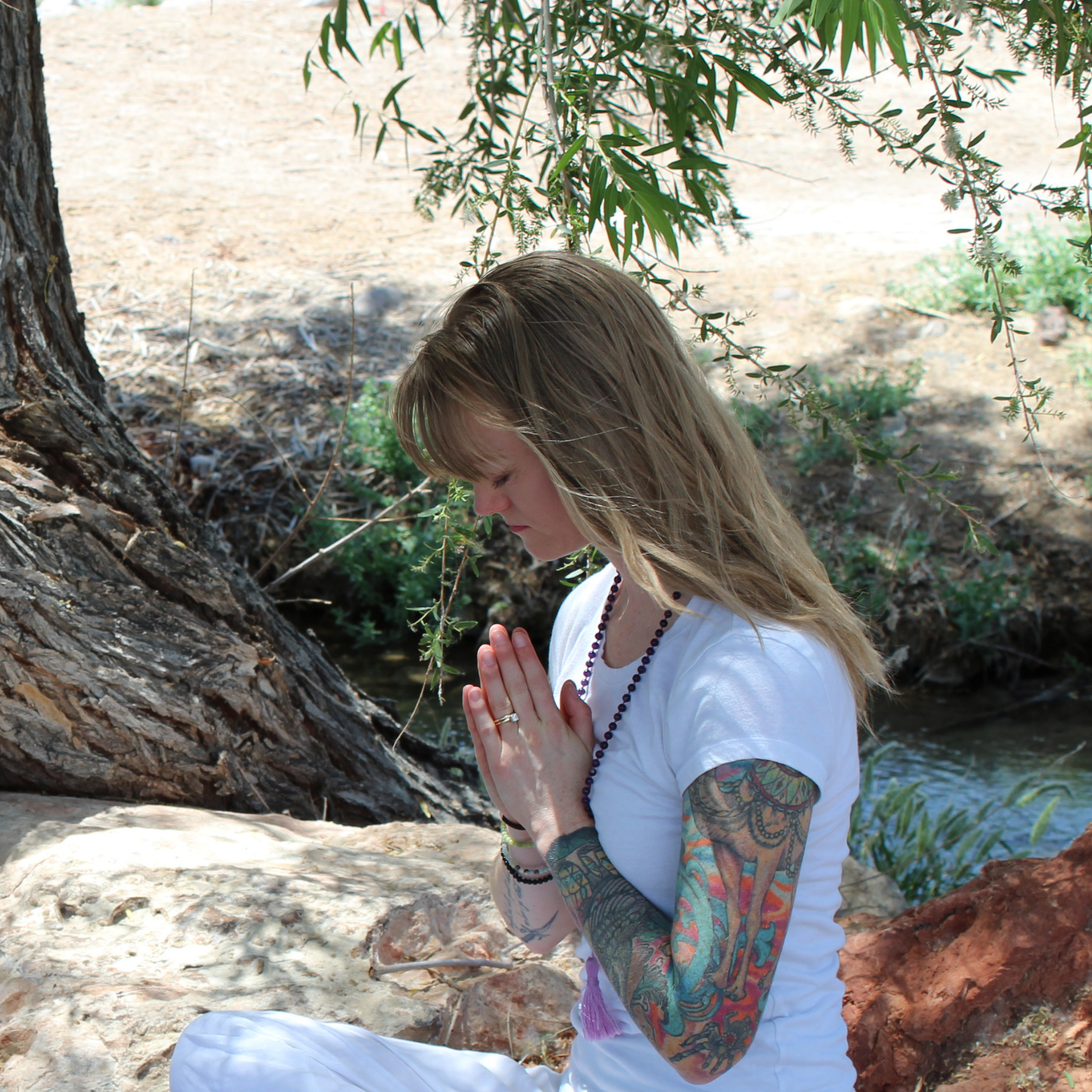 "Teaching yoga is one of very few things in this human experience that launches me 100% into the present moment."
Nerves…
I probably felt the way that every yoga teacher does going in to teach their first class. You've done your training, you're prepared (or so you think you are), but there is of course this looming angst that you won't do a good job, or your students won't like you.
My first class was probably different from most yoga teachers, because I was teaching elementary students. I had recently completed the Trauma Recovery Yoga certification, which was specifically geared towards this elementary school program of teaching at-risk youth in the after-school safe key program in Las Vegas.
So I wasn't some big fancy yoga teacher with 200-300-500,000 hours of training behind me but I was prepared to teach this one 30-minute sequence to these young kids.
Now if you're anything like me, an anxious being, it would not have mattered who I was teaching for my first class, I would have been a mess either way. And you would think that I would have been less nervous with kids than adults because they don't care, and they don't know, but somehow I think I was more nervous.
I was also in the middle of stepping out of my old life and into my new life so I probably had some personal things going on but I also tend to think a lot of yoga teachers follow that same path. TRY set us up to teach these kids in a safe way that really catered to their demographic. There's no Sanskrit, no modifications, no judgment, just poses with animal names and sounds. What a perfect scenario for your first yoga class right?
You would think, but I was also nervous because it was a new program and with mostly new things – no one really knew what was going on. I was unsure if someone was going to meet me there for my first class, if I would have to figure it out on my own, would the adults participate, so many questions.
Just Do It
When I finally rolled up to the elementary school, one of the trainers from the non-profit, TRY, was there, but of course he was setting up a bunch of different people at different schools so he was not going to be there throughout my class. At first I was a little disappointed because I felt like I could have used the support, but on the other hand he wouldn't be there to watch me mess up! Once he got me set up with the mats and the layout, he was on his way to the next school.
I gazed at these kids. Aged probably five to eight. They had no idea what to expect just as much as I. We began the yoga flow and the kids cautiously joined but as we kept moving, their trepidation waived and their curiosity expanded. Kids have a lot of energy and need to move their bodies and they are creative, so many things that yoga takes care of.
I got into my groove and realized that yoga, especially teaching yoga, is one of very few things in this human experience that launches me 100% into the present moment. Every care flew out the window, every thought was gone, I was 100% solely focused on these eight or so kids in front of me. We did our cat/cows and meows and moos, we did our clocks and elephant stretches. We did a kid's version of meditating and closing out class with a hum, they really liked that part.
And here's a note for anyone teaching anyone under the age of 18 – they love boat pose! The young kids love it because we can row our boat, get lost in the storm, it becomes this story. Years later I'm teaching teenagers at a different nonprofit and they love boat pose to see if they can beat me (I let them win =P).
Reflection
The 30-minute class went by very quickly. I said goodbye to the Safe Key staff and the kids and that I would see them next week. I sat in my car not thinking much of it at the time, but that's usually how it goes when we experience something radical. It usually hits us in hindsight. I felt relieved to have the first class over, knowing that I could do it again. And as the year went on I was able to look back at that first class and realize that that was an opening for me that was an unlocking to my Dharma and to my future. These kids had no idea that they were going to change me more than I probably changed them.
After working with these at risk youth for a year in various different schools, I learned that yoga is for everyone, that everyone could use yoga, and the ones who need it the most do not have easy access. I will always say yes to working with non-profits or with any kind of troubled youth or marginalized community. Yoga is powerful and I believe that anyone could benefit from its journey, but these young kids were my entry into the teaching world and I am so glad because I saw true humanity, true need, and true transformation. That's not to say that you won't find that in a studio in a more affluent neighborhood, but something magical happened that year teaching the at-risk youth.