My First Yoga Workshop and Training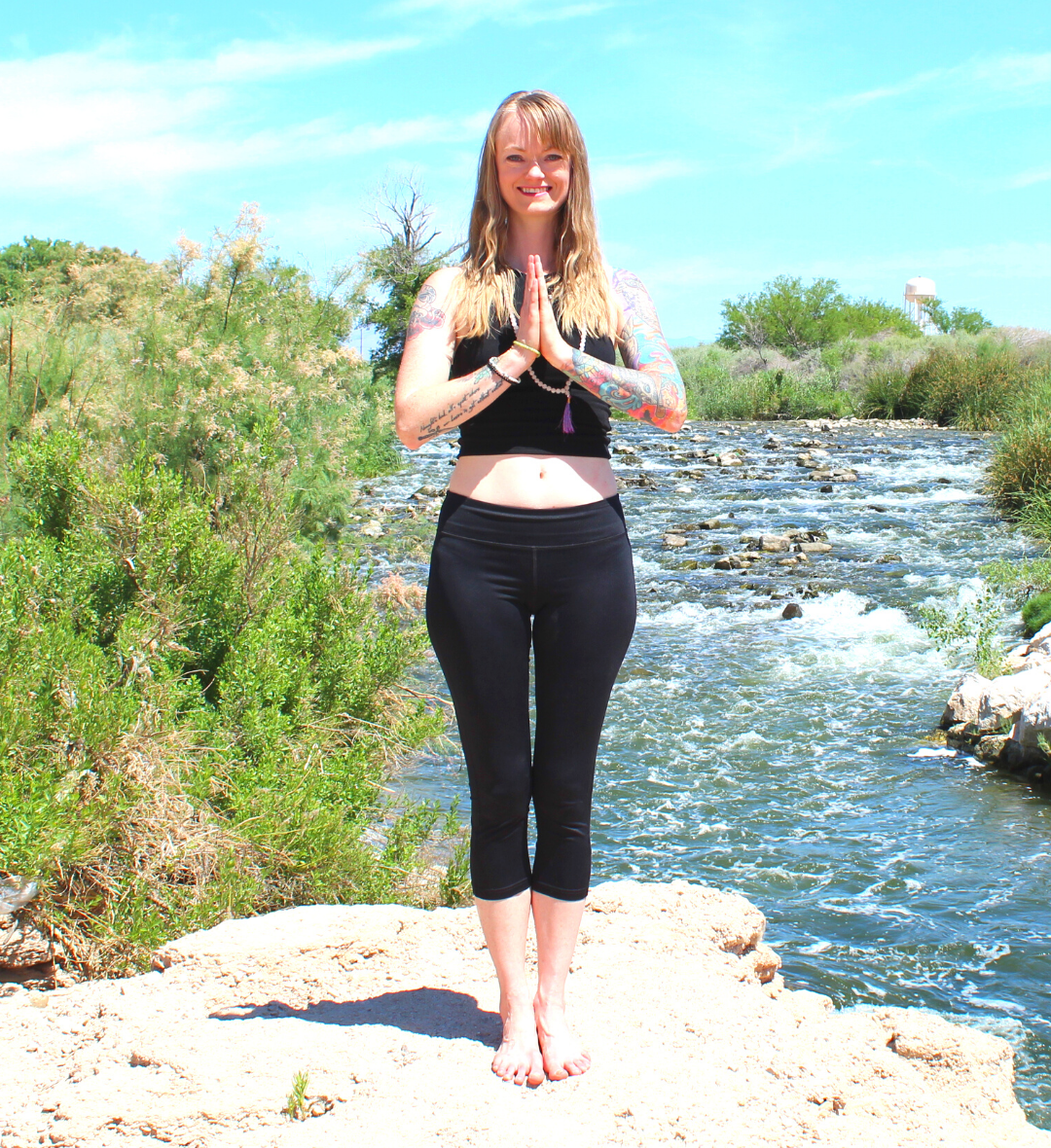 It's impossible not to find healing for oneself while you are learning and training how to heal and help others.
Practicing vs. Teaching Yoga
I have written a lot about my beginning experiences with yoga and how it has affected me personally on my journey towards spiritual fulfillment, but there's a whole other level of this journey and that is of me teaching yoga and bringing it to other people. I did not immediately know that I wanted to be a yoga teacher when I first started practicing, this is something that gradually happened and really started with this journey that I'm about to explain to you.
I had been practicing yoga for about 4 years when my first training opportunity fell in my lap. I had begun talking about how much I loved the practice and wanted to explore all things and probably wanted to go to do a yoga teacher training, mainly for my own development, when a friend of mine told me about Trauma Recovery Yoga. Trauma Recovery Yoga, or TRY, is a Las Vegas-based nonprofit that brings trauma and yoga together in a way to help people recover from the roughest parts of their lives.
Finding Trauma Recovery Yoga
TRY was holding a 20-hour training to learn about their method and to specifically get certified to teach this Trauma Recovery Yoga method to elementary students in their safety key program. I signed up immediately not knowing exactly what I was getting myself into, but knowing that I had experience with trauma and I love yoga, so I was sure it would be good!
This training is excellent and I recommend any yoga teacher, or anyone who works in the therapeutic field honestly, take. I took one of the very first training that they offered in 2017, so I know that the training has updated since then especially as they learn more and more but at the time we learned about basic yoga postures about breath and learn the specific technique that we would teach. We also learned from a trained psychiatrist who works with veterans who explain trauma and the brain and how everything works to us. We also did exercises that allowed us to completely open up, and become very raw and vulnerable so that we could experience what it might feel like for people with trauma when they step into a yoga class.
This was the first workshop like experience that I had had with yoga which was beyond just a yoga class. I immediately knew that yoga was way more powerful than making you more flexible. I knew already from experience that yoga was helping me find more peace and fight my anxiety through meditation deep breathing and the physical practice, but now I understood truly that yoga has much deeper healing qualities.
Experiencing this 20-hour workshop over a weekend not only prepared me to do this teaching, but it changed me and helped heal me. This is another thing that became immediately apparent, as any yoga teacher trains, works with their teacher, or continues their education, they are healing themselves along the way. It's impossible not to find healing for oneself while you are learning and training how to heal and help others.
Before I even set foot in the first class to teach elementary students a couple of weeks after this training, I knew that I wanted to be a yoga teacher. I had no idea what that would look like, and honestly I still don't most of the time. I knew that I wanted to continue on this path of healing and growth for myself and then share what I had experienced and learned with others, so they might start their own journey.
I am super grateful to have been one of the first TRY teachers and to have experienced teaching for the underserved community before I was teaching at yoga studios, for example. Even now I enjoy teaching for nonprofits and other underserved community groups, because I feel that's where the healing is most needed. And yoga, as we know, is not always super accessible with $100 a month studio memberships. I love that there are nonprofits like TRY out there making yoga available through grants and other programs for all communities, so that yoga can be experienced by everyone.