Explore the Soulful   Pregnancy Journal
Go on a soulful journey every week through your entire pregnancy, including the 4th trimester!
Yoga means union – with the Divine. With your innermost self. With your baby.
This journal invites you to explore the depths of your soul along the way to bringing your baby into this earthly realm. This can be a fun reflective experience, or a deep-dive into all of your souls parts – it's up to you how deep you go!
Yoga Posture for the Week
The yoga postures in this journal take you on a journey. From resting, up through feminine opening, through strength, on to intuition, and back through to heart balancing postures. The flow of sequences makes up a lovely class when put all together (video coming soon!)
Yoga brings way more than postures to the table. Each week will have a corresponding philosophy lesson – tying in the yoga sutras, the chakra system, and more. The glossary in the back of the journal will guide you through the teachings of each lesson.
Repeating affirmations can help rewire the brain to think the way you want it to – and for pregnancy and birth it's all positive, you-can-do-this, affirming words! Each week of pregnancy I've tied to a chakra and a related affirmation. You can refer to the aforementioned lessons in the back of the journal to learn more about the chakra system.
The prompts each week correspond to what's occurring in your body and with baby that week, as well as the chakra and/or yoga philosophy lesson. This is the good stuff! We're diving into the deep inner workings of our being, by asking some hard questions, getting to know ourselves, and shedding light on areas we need to heal.
So much is happening in your body from the very beginning of your pregnancy. Each week, you'll find a small update on baby's development or mom's body journey.
Each week's QR code will link to a page on my website that will contain bonus content correlating to that week of pregnancy in the form of: yoga classes, meditations, philosophy chats, blogs, and more!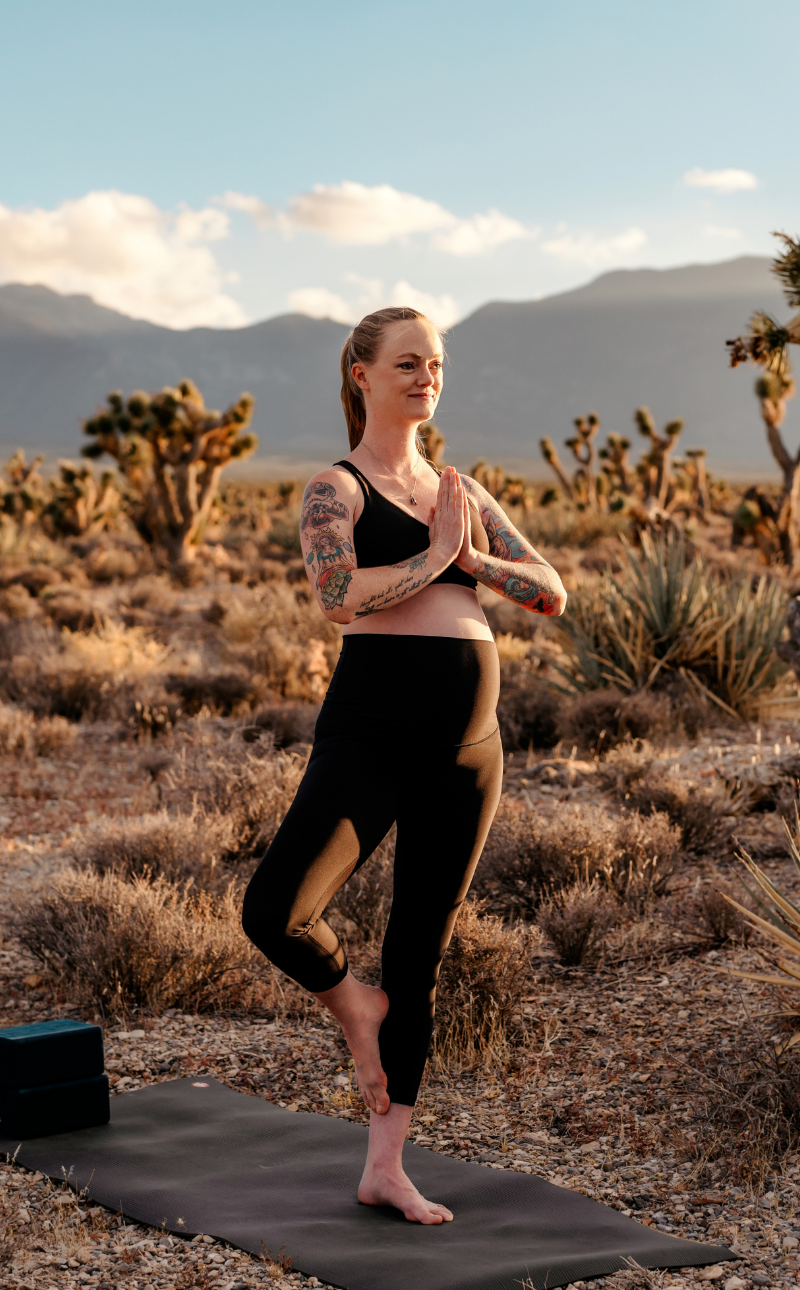 While this journal is formulated to begin at week 1 of pregnancy (which is technically before fertilization…so it includes your fertility journey too!), and goes on throughout the 4th trimester…anyone who has experienced pregnancy and birth can grow from this journal!
Are you currently pregnant? No problem! Go ahead and download anyway. Start at the beginning to reflect on your journey thus far. Or start in whichever week of your pregnancy you are in. It's up to you how you use it!
Already had kids or know someone who has? Download it! We are mothers forever, and there is always healing and growth to be done. Use the journal to reflect back on your pregnancy path. It can be a great way to tell and deconstruct your birth story. Heal the mothers, heal the world.