Hello dear mama, and welcome to week 43 of your pregnancy journey, and yoga practice!
Weekly Pregnancy/Baby Update
Welcome to the 4th trimester! Congratulations mama! In the first week after birth your milk will come in, you will bleed lochia, and your uterus may contract as it begins to shrink back to size.
Chair – breathing
Recovery and rest are the focus right now. You may begin some easy movement with deep, diaphragmatic breathing as you sit in a chair. You can do this while feeding or rocking your baby.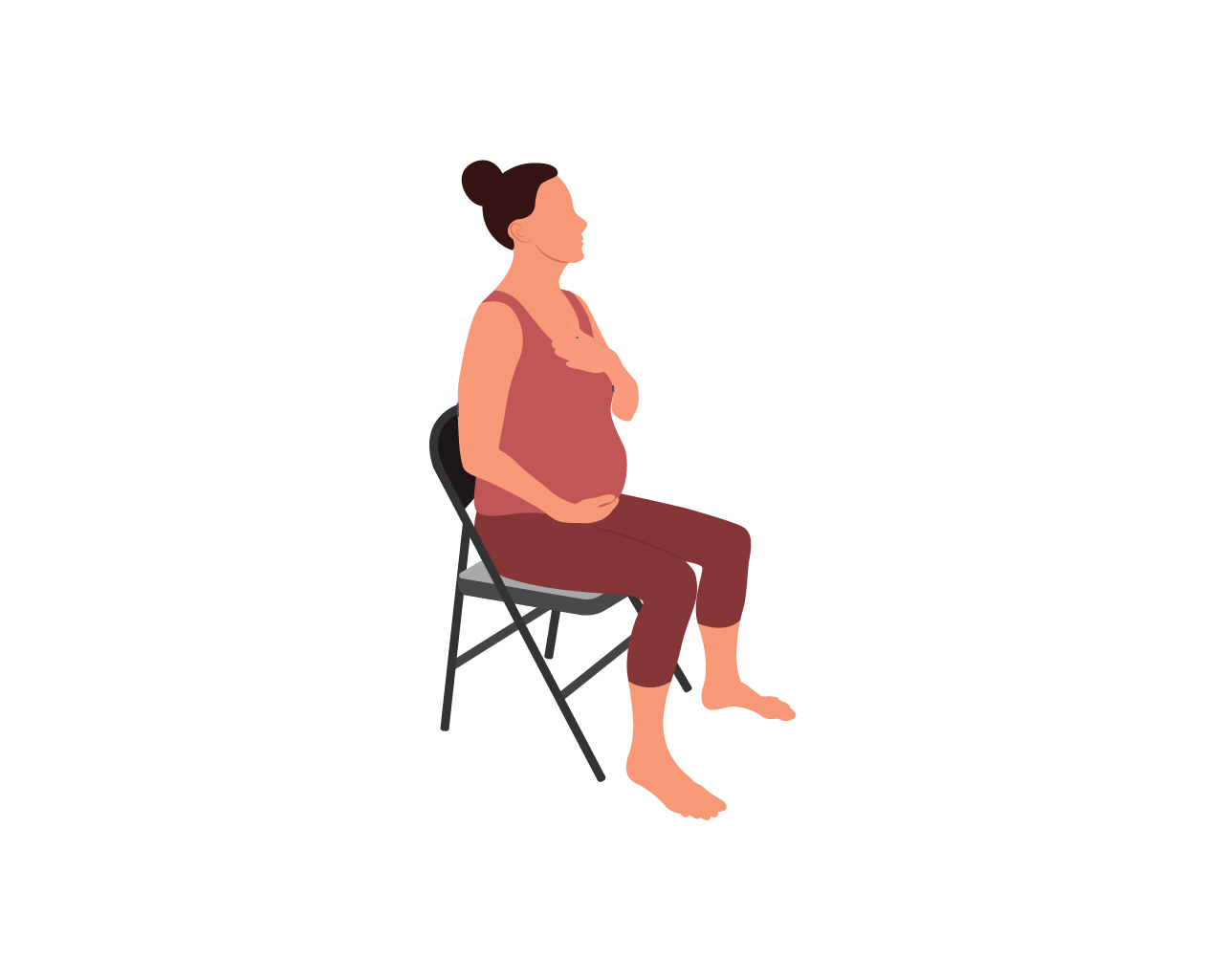 We all hold loads of tension in our head, neck, and shoulders. This is an extra inconvenience while pregnant! No need to hold extra tension. So jump into this class that solely focuses on this region. This area also holds our throat chakra, the energy center that concerns itself with speaking our truth, with communication. While pregnant and going on into parenthood, it will be much easier to ask for help, to speak your needs, when you have a balanced throat chakra! If you find yourself blocked, unable to ask for help, try this practice to open and clear the passageway for you to ask for the help you need!
*I am constantly updating recommended classes as I add more yoga classes to my YouTube library! Check back often for updates!
**Every body, woman, practice, and pregnancy is different. If the suggested class for this week does not suit you this week for any reason, please feel free to look for a different one on my YouTube channel. Trust your body and listen to your birth team!
Write your birth story! Allow your feelings to flow and don't worry about how it sounds or the details. Write from the heart, just to document how you feel about finally meeting your baby!
Please feel free to share your responses below, so we can all help each other on this journey!